Clickbank marketplace scam shocking facts and claims. Are they real?

Click bank is one of the internet marketing marketplaces that allow web site owners and bloggers to sell products by providing links on their sites. Everyday hundreds of links are provided allowing bloggers and web site owners to get paid every time a customer follows any of the links and makes a purchase. Over the years however their reputation has been portrayed negatively with some people believing that most of the products are nothing short of a 'Clickbank marketplace scam.'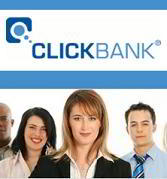 Many people including the most skeptical ones have admitted that very few products on offer have a substantial value. It is therefore very important that a review is carried out to sort out the products and protect the innocent buyers.
The Clickbank Marketplace Scam and Affiliate Marketers.
Most of the affiliates of Click bank believe that they are being ripped off by the company. When signing up each affiliate accepts the company terms and conditions that state that one can only get paid if he or she makes a minimum of 5 sales through 5 distinct credit card numbers using two different methods of payment. According to the terms, multiple payments made through one method of payment such as PayPal are counted as one sale.
Clickbank.com goes further and charges the affiliate if he or she fails to meet this requirement, thereby reducing his or her account balance. This situation is made worse since most buyers use PayPal, and those that use their credit cards use it at as an intermediary.
Countless users have admitted that the company is very fair and handles its rules in an even manner especially when an affiliate meets the target. In such a case the company is very prompt, regular and reliable in payment when compared to its competitors.
Affiliates have a system that defends them from link hijackers using P.H.P. scripts and meta tags. It provides tricks to hide the fact that a user has clicked on an affiliate link making it hard for one to steal it. Affiliates also use link shrinking sites to make it hard for users to recognize a link by sizing it down and cloaking software to hide the presence of the affiliate link.
Every affiliate should make sure that their links are working properly by clicking them and following them all the way to the ordering page. You should make sure that your affiliate ID is present otherwise there is the possibility you could be in a Click bank scam.
Google is the biggest and best player when it comes to search engines. Search engine optimization experts make Google's work complicated by exploiting every chance and using tricks to get their sites to be ranked higher, attract more visitors and make more sales. Many of these operators end up fueling Clickbank marketplace scam reputation negatively.
The Clickbank Marketplace Scam
and Vendors
It requires a lot of hard work to nurture a marketable product.
Vendors should also be aware of customers who ask for refunds after they download the product, even though they are satisfied. There are products  that can be used to safeguard Click bank accounts from intrusions by malefactors.
Regardless of your relationship with click-bank.com you need to take necessary precautions to protect yourself from Clickbank marketplace scam. Before making any purchases carry out careful research to verify the product's legitimacy.
As a buyer you should ensure that you use the right company page by checking the URL to avoid your information being phished out. The domain should be clickbank.com and the URL should begin with https, the's' signifying that the transmission is secure. If you find yourself on a different URL you should stop the transactions immediately to avoid being a victim of identity theft, the worst kind of any Clickbank marketplace scam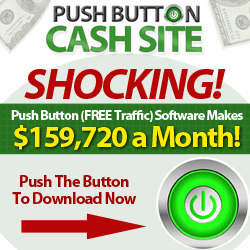 .