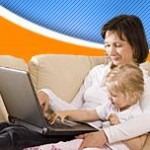 Online Paid Survey Scams. The Truth!
The simplicity and fun of the idea of getting some cash by taking paid surveys online has always attracted a lot of people. Who wouldn't want to just sit down, answer questions and get paid? There are even those who claim that you can earn large sums of money just by spending a couple of hours answering some questions for some companies. How is this possible? With the numerous online paid survey scams out there who take on every opportunity, how can you avoid becoming their next victim?
Sure, there are some ways to make money taking surveys online without getting scammed. However, you do have to make a little research before starting. To let you have some ideas about the kinds of surveys that are available, here are the different types of pain surveys.
The real programs and the online paid survey scams
Focus group surveys. This type of survey is known to pay the most money to their participants. They can pay as little as $30 and as much as $250 for every survey that you take. For this type of survey, you will be asked some questions along with other people. A disadvantage to this type of survey is that they aren't available online.
Mystery shopping surveys. This type of survey also pays a rather good amount. They can pay at least $8 and $25 at most for every hour that you participate with taking surveys. For people residing in urban areas of the United States, plenty of opportunities await them.
Paid online surveys. They are the most well known type of survey among the three. However, these surveys pay the least amount of money if you are not working with the right companies or if you are with one of those online paid survey scams. They can pay from $2 to $5 for every survey that you complete. But even if they pay low, most people prefer this type of survey because they are fun to do, easy to complete and most of all, they can be done quickly. This requires only a bit of your time if you need to earn some extra cash and maybe the best way to make money taking surveys online.
How to Avoid online paid survey scams
In order to have the best to make money taking surveys online, you need to know about some ways to protect your identity against online paid survey scams and opportunists. One way to do this is to read and understand the terms and conditions laid out by the survey company for their participants. They can be usually found at the bottom of the page, in small prints. Legitimate survey companies should NOT reveal any information, answers and private details of their respondents.
Keep your eyes for those online paid survey scams who offer some products before taking their paid surveys. They are sure to take advantage of their participants and you should never buy from them.
The best way to know if the offers is legit or online paid survey scams
One way to confirm the legitimacy of a company that offers paid online surveys is to send them an email. If you get a response within a considerable amount of time, they could be real. And if they don't answer your email, they could be one of the online paid survey scams.
Remember, taking paid surveys won't make you rich but will just let you earn a little more.