Paid Online Surveys Scam And Real Tips On How To Avoid Them.
Due to the current state of economy, online business opportunities have become more and more attractive to people who want to have a source of income even at the comfort of their homes or through small investments. One of the most popular techniques of obtaining earnings is by doing surveys in behalf of companies or businesses. The issue to be aware here are the paid online surveys scam.
Online Paid Surveys: Understanding How These Work.
These are also known as standard assessments utilized by around 500 companies and businesses to gain significant information about their market. These are integral in order to determine whether their products and services, which are delivered in modern way, are generating sales or not. As a matter of fact, these are already used by telemarketers or survey agents even before internet become so popular.
More often, consumers found in stores, malls, and households are targets of these surveys. Nowadays, due to the impact of legislation, surveys become less effective in the research methods of companies. In order to surpass the limits of privacy infringement laws, and doubtful validity of results due to unwilling respondents, companies and businesses like eBay, Walmart, Nike, Amazon and others resort to online paid surveys. With million dollars allocated for internet consumer-evaluation, companies directly hire and compensate eager respondents. Companies have also been more inclined to these because of lesser costs (no middlemen) and more reliable results and those are not paid survey scams.
Question of Legitimacy: Ways to Avoid Paid Online Surveys Scam.
Due to people's need of finding sources of income, they fall for paid surveys online scam and fraudulent acts by some companies. In order to prevent being tricked by masked marketing agencies and find genuine payers, it is important to remember the following things:
Paid online surveys scam

requests respondents to buy the company's products or services, while legitimate surveys are free.
In finding legal surveys through search engines like Google, over 1.23 million results will appear from keyword phrase 'online paid surveys'. Among those, 100 to 200 companies pay.
It will be helpful to check out individuals or organizations who verify companies offering paid online surveys. Most of them have lists of reliable companies which are sure to pay respondents.
Lastly, a paid online surveys scam can be avoided by signing up as members of database-offering organizations. Due to the amount of work necessary to pre-qualify, test, and update lists of legitimate survey companies, databases provide services for membership fees of $50 or less. Lists include names of companies, compensation details, and descriptions of tasks.
Generating Income: Five Essential Elements Necessary to Get Paid.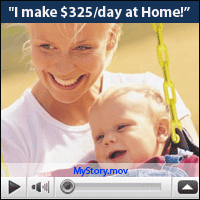 Even at the comfort of home, online surveys are simple and easy businesses for anybody. Such surveys will eliminate the hassle of traveling to and from the office or adjust to whole day schedules. Five things are important: a computer, a working e-mail account, internet connection, membership in a database of legal surveys provider, and work hours to answer surveys in e-mail.
Online paid surveys are good options to replace full time jobs and competitive source of income especially online focus groups (high paying job). Other than the benefits these offer respondents, survey jobs even allow freedom to control work schedules and give comments on products and services like restaurants, cars, movie trailers, etc. With this basic information you are going to be more aware of the paid online surveys scam.